J. Benjamin McIntire, M.D., F.A.C.S.
Board Certified Facial Plastic Surgery
Dr. J. Benjamin McIntire is a Dual Board Certified, Facial Plastic and Reconstructive Surgeon who joined Premier Dermatology and Cosmetic Surgery in 2019.  He was born and raised in the swamps of Monroe, Louisiana, and underwent the majority of his schooling in New Orleans.  He attended Tulane University, where he was inducted into Phi Beta Kappa, and graduated Summa Cum Laude with a BS in Neuroscience in 2009.  He then attended medical school at Louisiana State University in New Orleans, where he was inducted into Alpha Omega Alpha, and received his MD in 2013.  He completed residency training in Otolaryngology – Head and Neck Surgery at the University of Texas Medical Branch in Galveston, TX, where he received the Sapere Aude Award as Chief Resident.  He went on to complete fellowship training in Facial Plastic and Reconstructive Surgery with Past President of the AAFPRS, Dr. Edwin Williams, in Albany, NY.  He is Dual Board Certified in Facial Plastic and Reconstructive Surgery as well as Otolaryngology – Head and Neck Surgery, and he is a Fellow of the American College of Surgeons.
His training and expertise run the gamut of cosmetic and reconstructive surgery in the face and neck, and he is trained in such nuanced procedures as closed rhinoplasty and deep plane facelift surgery.  His clinical interests include facelift surgery, blepharoplasty, hair restoration, rhinoplasty and nasal reconstruction, skin cancer reconstruction, and minimally-invasive cosmetic surgery.
He is an Eagle Scout, has summited Mt. Rainier, and has spent 21 consecutive nights sleeping under the stars.  He enjoys mountaineering, weightlifting, and sampling the local cuisine.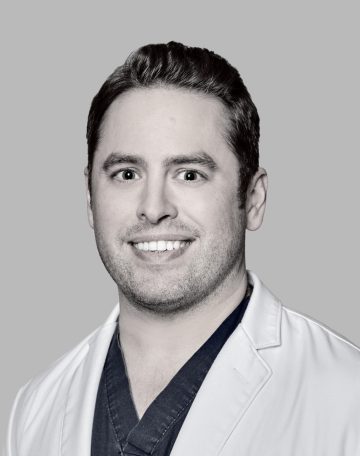 ____________________________________________________________________________________________________________________________________________